Offshore Supplies, LLC. carries a large line of various life rafts which services many different marine safety applications. Here's a sample: The advanced design of our Coastal Life Raft makes it the only single tube raft which meets the Offshore Racing Council's requirements. This design features a furiable canopy, a "sailaway" configuration, and the largest occupant area of any raft in this class. The Search & Rescue Life Raft configuration was designed for and is used extensively aboard U.S. Coast Guard vessels and aircraft. Its furiable canopy allows easy boarding from higher freeboard vessels. The Toroidal Stability Device and extended range survival kit are standard.
There is no better life raft available than the U.S.C.G. Approved Life Rafts for use aboard inspected vessels. We have decades of experience and are available to solve your problems!
OSI carries VIKING'S line of throw overboard life rafts and Davit launchable life rafts.
We also carry SUPERIOR LIFE-SAVING EQUIPMENT products. Call us for expert advice!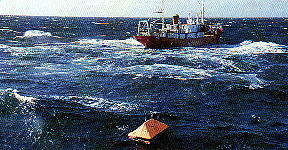 The VIKING throw-overboard life raft is released from the cradle and thrown overboard in the container. The waterborne life raft inflates on a hard pull in the painter line and is then ready for boarding .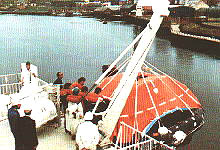 The VIKING Davit launchable life raft is inflated at deck level, and the passengers can enter the raft from deck. Hereafter the raft is launched by means of a davit which belongs to the rescue station. The life raft can also be used as a throw-overboard life raft.
Please call or for further information on these quality life saving products and also for special requests.

Offshore Suppliers, LLC. - 413 N. Causeway Blvd. - Metairie, LA 70001 - P.O. Box 821 - Metairie, LA 70004-0821
24 HOUR PHONE - (504) 833-8251
FAX: (504) 831-0595
E-Mail: (Sales at OffshoreSuppliersInc.com)
© 1999-2020, All applicable rights reserved by Offshore Suppliers, LLC. and its authorized agents.